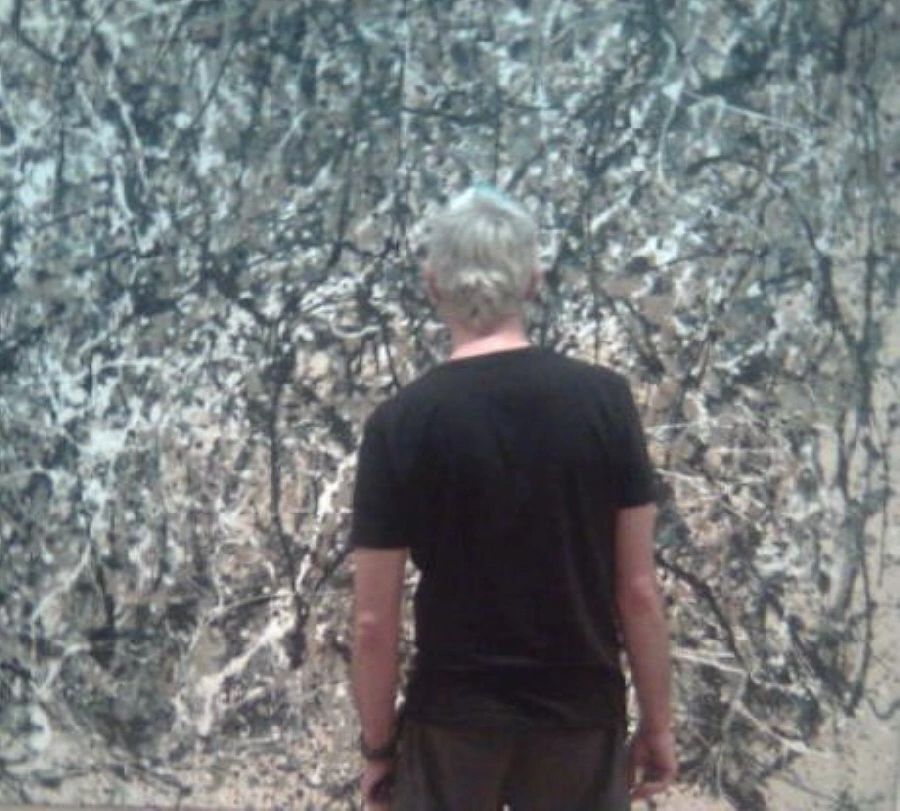 For a free copy of the score to Piano Concerto #9
just send your email address to info@richardkastle.com and I will send you
a pdf file for each of the three movements.
About the Concerto:
Ten years in the making, I began seeking inspiration for the work by attending the Museum of Modern Art in NYC every friday during the summer of 2010. The only thing I knew about this project was that it would be in the key of A flat. I spent many hours infront of Jackson Pollock's famous painting titled Number 31. The initial conception was for the avant garde passages featuring a forearm smash that proceeded the final
statement of the main theme in the finale. Boom! That summer, I also attended many Met's games, which included the crowd singing the 12 note "ole, ole cheer" that was also done worldwide at soccer matches. These 12 notes would be the basis for the theme in the super virtuoso finale. The last few pages are impossible for any pianist who can't play the opposite hand movements at the end of Liszt's Hungarian Rhapsody #2. Twentieth-century recordings document the evidence of generations of concert pianists faking the ending. The ending of my concerto is much harder than the famously faked Liszt octaves. I posted a rough draft of the piano part on Youtube later that year.
Sketches for the first movement began with a descending harmony for the main theme that slowly evolved into its final form in 2018. The sub theme and closing theme were constructed in the last two years. The development section and coda bring the orchestra to the forefront with the piano being considered as just a section of the orchestra.
The approach to the second movement was: If Elton John wrote a concerto, what would it sound like? Elton has been one of my favorite composers since I was a teenager, and this movement a tribute to his approach to creating music.